​data urodzenia: 2.07.2013.
płeć: suka
FCI: PKR.I-76079; N.H.S.B. 2929536
ISDS: 327746
umaszczenie: czarny trikolor
waga: 15,5kg, wzrost: 51cm
hodowca: Wiet van Dongen, Borders at Work (import Holandia)
właściciel: Kasia Jakubczyk
CEA, PRA, CAT free (2015), Glaucoma free
HD A, ED 0/0, SD/OCD rtg free (15 miesięcy)
CEA/CH DNA ​normal (po rodzicach)
TNS DNA normal (tested)
CL DNA normal (tested)
IGS DNA normal (tested)
tytuły, osiągnięcia: HWT, WCC, Trial 1,
2. v-ce Mistrz Polski 2014 IHT CS 1 (15,5 msc)
​
rodzice
Llangadog Gary
HD A, CEA, TNS DNA normal eyes tested clear European Continental Champion 2015 2nd place Final Pre-Continental 2015 Team member and semi finals World Trial 2014 Team member and 3rd place Continental 2014 Dutch National Champion 2013 Winner Swiss Open 2011, 2012 and 2013
Karven Bracken
HD A CEA DNA normal eyes tested clear Trial 2
DOKUMENTY
certyfikat hwt borders at work fan
O Fan
​
Fan pojawiła się u mnie nagle i nieoczekiwanie... Przyjechała do nas z Holandii.
Latem powtarzaliśmy krycie Korby Aslanem. Planowałam zostawić suczkę z własnego miotu, dlatego też nie brałam wtedy pod uwagę innych skojarzeń. Niestety tym razem ciąży nie było i dopiero po potwierdzeniu tej informacji zaczęłam rozglądać się za szczenięciem z innego miotu. Trafiłam na wolną suczkę z bardzo interesującego skojarzenia po Garym i Bracken.
Ojciec Fan jest młodym i bardzo utalentowanym w pracy z owcami psem. Ojcem Bracken jest Spot - bardzo utytułowany pies pasterski, a jej dziadkiem Dewi Tweed.
Jaka ona jest?
To stworzenie cudowne, bardzo wesołe i bezczelne, uroczo rozbrajające swoim brojeniem, sajko-diabolicznym uśmieszkiem i ku*wikami w oczach. Jest fantastycznym lekiem na całe zło świata, na wszystkie złe chwile, wystarczy wtedy tylko na nią spojrzeć i odpływają wszystkie gromy z nieba. Nie da się na nią złościć dłużej niż minutę, chociaż powodów do tego dostarcza sporo. Bardzo w jej stylu jest, aby rzucić ciężką zabawkę z impetem w moją twarz i to z zupełnie niespodziewanego kierunku, spożywa szarpaki i inne zabawki, ma swoje dziwne pomysły, itd.
Sza jest suczką, której nie zraża moja złość, humory, nawet pod jej adresem. Nie przejmuje się, kiedy coś jej nie wyjdzie, nie przejmuje się, kiedy na nią krzyknę, ani kiedy nie jestem zadowolona z tego co robi. Inaczej sprawa ma się z innymi psami, do każdego się gliździ, a intensywność tego zachowania jest tym większa, im bardziej dla drugiego psa wkurzająca, przez co często potrafi dostać od delikwenta po głowie. Najbardziej nie lubi tego mój najstarszy pies i regularnie spuszcza jej manto, a ona dalej usilnie próbuje go do siebie przekonać łasząc się i wijąc pod jego nogami. Do innych ludzi podchodzi z entuzjazmem, podobnym gliżdżeniem i posikiwaniem z emocji, kiedy się z kimś wita. Im jest starsza, tym bardziej się kontroluje pod tym względem. Sza, pomimo, że potrafi się wylewnie przywitać i rozdać mnóstwo buziaczków, zaraz wraca do swojego świata. Czułym przytulaskiem jest tylko, kiedy śpi ze mną w łóżku. Przeważa u niej zdecydowanie potrzeba działania, brojenia i zabawy z człowiekiem, niż przytulania. Jeszcze nie potrafi się położyć i przytulić na kanapie, od samego początku u mnie jest klatkowana i w klatce bez protestu odpoczywa. Poza klatką potrafi zjeść wszystko, co wpadnie w jej zęby.
Sza miała doskonale zrobiony socjal, nie bała się ruchu miejskiego, dziwnie wyglądających obiektów typu przyuliczny kosz na śmieci z powiewającą folią, transport publiczny, itp. Nie boi się też huków petard i dziwnych dźwięków. Aport zrobiłyśmy na szarpanie praktycznie od zera, nie miała tego "w pakiecie". Uczy się błyskawicznie sztuczek, jest bardzo bystra i przezabawna przy szkoleniu, świetnie mi się z nią pracuje i może działać pod sporą presją z mojej strony. Sza jest świetnym skoczkiem, jest bardzo zwinna, potrafi kontrolować swoje ciało w powietrzu i nie crashować się przy lądowaniach, chociaż przez jakiś wewnętrzny brak hamulców ciężko czasem zapanować nad ewolucjami, jakie sama wykonuje. Ma sprężynki we wszystkich łapach, potrafi wybić się prosto w górę albo skomasować swoje kończyny w locie do zabawki. Ona po prostu to ma i jestem tym strasznie zauroczona.
​
​
Fan comes from pure herding lines, her sire is Serge van der Zweep's Gary, last year Continental winner. She's really high drive dog and a workaholic. The highest reward for her is to keep working, training, etc. She's very gentle with sheep, doesn't use her teeth, but she does a shedding without any problems (and she really likes it). She has really nice natural outruns and and is a really sweet-natured dog, brave and sociable dog, loving the whole world with the only one exception when other dog sniffs under her tail while she's working with sheep.
She was a first dog with whom I've tried herding and she was ideal for me as a beginner. She follows my commands easily, but she also has her own ideas and has a good sheepsense. I love to work with her, I can only whisper to her or show her by a finger to get up and walk on. I don't have to say anything to her when it's needed to keep the sheep in place. Sometimes she has a bit too strong eye. Working with her is a great pleasure. After about 3 months of trainings, at age 15,5m. she passed HWT and next day she was 3rd in class 1 on Polish Herding Championships.
On frisbee Fan amazes everyone with her natural high jumps for a disc and lands properly almost all the time. She can do walking handstand easily and that's one of her best tricks. She can stand big pressure without any problems and she needs a strong handler who put some pressure on her, otherwise she won't work on a 100% level. Despite she's loves to work, she won't treat everybody seriously.
She's a water freak. She walks in and lies down in every pool. She likes to jump into the water to bring a toy or anything we throw her.
1/1
RODOWÓD
Llangadog Gary (ISDS 308277)
born 24 Apr 2010, hips HD-A,
CEA normal, TNS normal
European Continental Champion 2015
2nd place Final Pre-Continental 2015
Team member and semi finals World Trial 2014
Team member and 3rd place Continental 2014
Dutch National Champion 2013
Winner Swiss Open 2011, 2012 and 2013
Spot (ISDS 281596)
Medium Black & White, born 25 Nov 2005
Moss (ISDS 260050) [Irl]
Smooth Black Tricolour, born 11 Jul 2002
Sali (ISDS 262198)
Rough Black & White, born 12 Oct 2002
Midge (ISDS 232914)
Rough Black Tricolour, born 2 Jun 1997
Buddy (ISDS 233487) [Irl]
Smooth Black Tricolour, born 9 Apr 1997
Chip (ISDS 208092)
Smooth Black & White, born 28 Apr 1993
Snip (ISDS 238791)
Smooth Black Tricolour, born 29 Mar 1998
Bill (ISDS 252806)
Smooth Black Tricolour, born 15 Aug 1999
Connie (ISDS 233290)
Rough Black & White, born 14 Apr 1997
Jim (ISDS 195051)
Rough Black Tricolour, born 8 Feb 1991
Gwen (ISDS 236395)
Smooth Black Tricolour, born 1 Dec 1997
Mirk (ISDS 181466)
Rough Black & White, born 11 Feb 1989
Meg (ISDS 224591)
Smooth Black Tricolour, born 2 Dec 1995
Karven Bracken (ISDS 314711)
born 6 Mar 2011
HD A, CEA DNA normal
eyes tested clear
Trial 2
Spot Kemi (ISDS 272008)
Medium Black & White, born 21 Jul 2004, CEA normal
2012 1st Llangadog Trial
Finalist 2010 Supreme Championship
Welsh Team Member 2011 International
Royal Welsh Show Champion
2008 World Trial Finalist
2008 North Wales Open Championship double lift final Champion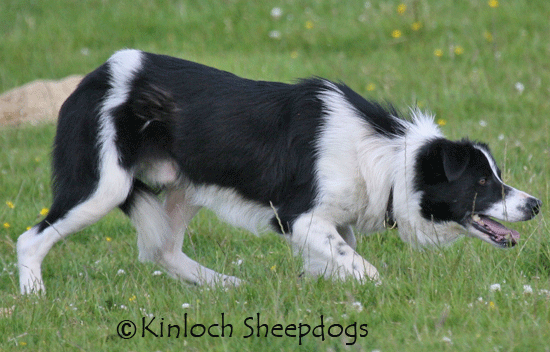 Jaff (ISDS 231424)
born 13 Apr 1997
Kemi Gypsy (ISDS 262209)
Smooth Black & White, born 3 Jul 2002
Maddie (ISDS 212573)
Smooth Black & White, born 20 Jan 1994
Vic (ISDS 214578)
Rough Black & White, born 28 Jun 1994
Lass (ISDS 238963)
Smooth Black & White, born 14 Mar 1998
Int Sup Ch Dewi Tweed (ISDS 278783)
born 23 Feb 2005, hips 6/4,
CEA normal, CEA, PRA free,
ED - 0
3rd in 2013 Welsh National
7th in 2012 International Supreme Championship
15th in 2012 Welsh Team
9th in Welsh National
7th in Welsh National
1st in 2009 International Supreme Championship
11th in 2009 Welsh National
Lad (ISDS 254796)
Smooth Black & White, born 10 Apr 2001
Cammen Gem (ISDS 271779)
Medium Black & White, born 14 Mar 2004
Coon (ISDS 231614)
Smooth Black Tricolour, born 12 Apr 1997
Penny (ISDS 228760)
Medium Black Tricolour, born 15 Jun 1996